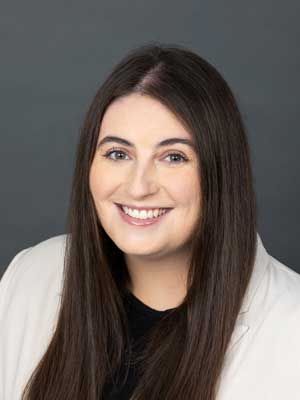 Samantha R. Schipper
Samantha R. Schipper joined Shepherd Elder Law Group in August 2023 as a law clerk as she awaits admission to the Missouri and Kansas Bar. Samantha was born and raised in the Kansas City, Missouri area where she attended K-12 in the Liberty School District. After graduating high school, she started university at her father's alma mater – Iowa State University, becoming both acquainted with the cold and the enjoyment of collegiate basketball. While at Iowa State Samantha was both a general member and council member for the Delta Omicron chapter of Kappa Kappa Gamma and served in numerous volunteer capacities for both the university and the community at large.
Samantha graduated with honors from Iowa State University in 2020 with a Bachelor of Science in both history and political science. Upon her graduation from Iowa State Samantha moved back to the Kansas City area to attend law school at the University of Missouri-Kansas City School of Law where she participated in programs such as the Volunteer Income Tax Assistance clinic and interned for General Counsel to Sporting Kansas City. Samantha earned her juris doctorate from UMKC in May of 2023. Following her admission to the Bar Samantha will be licensed to practice both in Kansas in Missouri and will continue on with Shepherd Elder Law as an associate attorney.
During law school, Samantha ferociously pursued her interest in estate planning and elder law. During her third year, she interned for Country Club Trust Company in Kansas City, a position which she credits for helping her find a home at Shepherd Elder Law. Samantha looks forward to continuing her service to her local community and working with clients to help them achieve their estate planning and elder care goals.
Samantha and her partner live in Waldo, Kansas City, MO, with their two cats, Stanley and Marvin, and two dogs, Ziggy and Ponyo. When she isn't working you can find Samantha attempting new recipes she finds online, watching TikToks, or at Bath and Body Works buying too many candles.