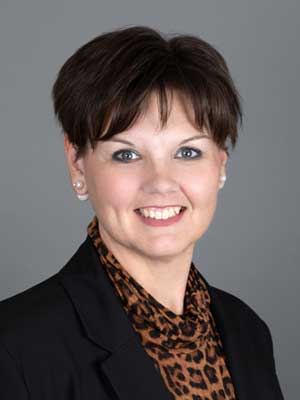 Sarah Barnaby
Sarah Barnaby joined Shepherd Elder Law Group in August 2022 as a paralegal. Born & raised in Pleasant Hill, Missouri, Sarah still resides in her hometown with her husband of over 20 years, Brice, and two teenage sons. Before starting her work in the legal field, Sarah had 22 years of experience in banking including 7 years as a Regional Retail Manager and, most recently, in Small Business Administration Lending – both at Country Club Bank in Kansas City. In both her personal and professional roles, she is passionate about building relationships and finding ways to best serve others. She is blessed to do so with her parents who currently reside with Sarah where she helps to care for her homebound dad.
Sarah is also an active member of the Lee's Summit Chamber of Commerce. She completed Leadership Lee's Summit in 2020 which is a yearlong community-based leadership program.
When she is not at work, Sarah can be found enjoying time with her family, crisp fall nights, her dogs Sam & Stella, and our Kansas City Chiefs.