Our Passion
Every one of us at the Shepherd Elder Law Group is dedicated to providing solutions for the elderly, the disabled and their families. No matter what your situation, we listen to the needs of our clients and provide information, advice and most importantly, support.
Our Commitment
We treat our clients with courtesy and integrity. We guarantee efficient and honest legal advice. Our years of experience and notable expertise ensure that your family is in good hands.
Our Record
Our consistent track record of uncompromising ethics instills confidence and trust. This allows us to respond to the needs of your family and give you the most relevant information and perspectives.
.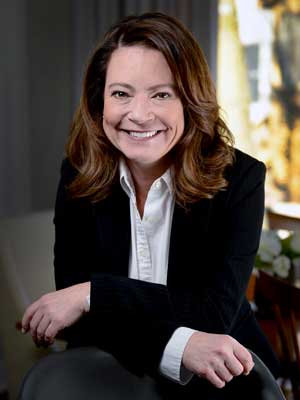 Samantha Shepherd
Founder
Samantha L. Shepherd JD, LLM, CELA* is the founder and Managing Attorney of Shepherd Elder Law Group, an Elder Care and Special Needs Firm, and practices exclusively in the areas of Elder Law, Estate Planning and Special Needs Law.
She received her undergraduate degree in 1990 from Tulane University in New Orleans, cum laude. She earned her law degree from Boston College Law School and received an LL.M. in Estate Planning from the University of Missouri, Kansas City. 
Samantha is a member of the Kansas And Missouri chapters of the National Academy of Elder Law Attorneys (NAELA) as well as the Council of Advanced Practitioners. Additionally, she serves on the board of Kansas Advocates for Better Care and is a member of the Estate Planning Society of Kansas City.
Formerly, Samantha served on the National Board of NAELA and served as the Chair of the Missouri Bar Elder Law Committee and KC Metropolitan Bar Association Trust and Estates Committee. She was also a past President of the Missouri Chapter of NAELA. Samantha is an accredited attorney with the Veterans Administration and is Certified as an Elder Law Attorney by the National Elder Law Foundation in both Kansas and Missouri.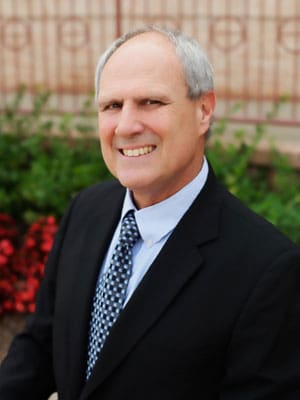 Dennis Fowler
Dennis Fowler graduated from William Jewell College in 1976 and earned his JD in 1979 from UMKC School of Law where he was a member of the Law Review. Prior to joining Shepherd Elder Law Group in January 2015, Dennis practiced law with Stilley & Fowler, P.C. in the areas of estate planning, estate administration, and business law. Dennis has been married to his wife, Dianne, since graduating from college and they have three adult children and three grandchild. Dennis is pleased to have joined such a wonderful and talented group of people at Shepherd Elder Law.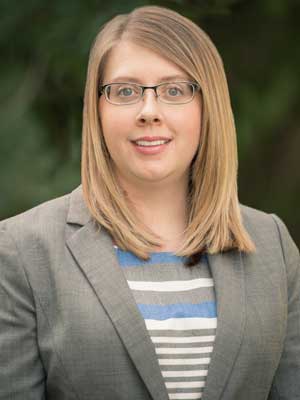 Kristen Armstrong
Kristen (Harper) Armstrong joined the Shepherd Elder Law Group, LLC on September 1, 2017. A native and current resident of Hutchinson, Kristen will manage the firm's Hutchinson location.
Kristen graduated from Hutchinson Community College and earned a Bachelor's degree (with honors) from Wichita State University in general studies, with an emphasis in gerontology. Kristen has eight years of legal experience, working as a paralegal and law clerk before and during her time in law school. Kristen completed her law degree at University of Missouri – Kansas City School of Law in 2016. During law school, Kristen served as the president of the UMKC Estates & Trusts Society and was inducted into Phi Delta Phi, a legal honor society. Kristen is the only Reno County attorney who is a member of the National Academy of Elder Law Attorneys (NAELA). Kristen is also member of the Young Professionals of Reno County and volunteers on organization's Voice and Connections teams and volunteers with 4-H youth.
Outside of work, Kristen and her husband, Stephen, enjoy spending time with their daughter and participating in local community events.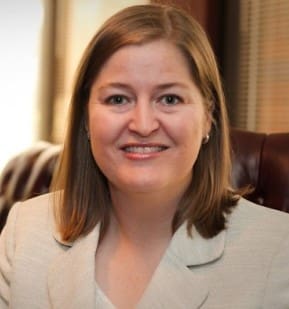 Niki Piskuric
Niki Piskuric joined our firm in November 2020 as a Senior Attorney.  A native of Lee's Summit, Niki graduated from Lee's Summit High School with an International Baccalaureate degree. Niki went on to graduate from the University of Missouri at Columbia in May 2001 with Bachelor of Arts degrees in both Economics and Political Science. 
Niki stayed at Mizzou and completed her Juris Doctorate in 2004.  In 2010, Niki co-authored "Chapter 18: Construction and Interpretation of Wills and Trusts" in the 5th edition of the Missouri Estate Administration published by the Missouri Bar Association.  Niki is a member of the Kansas And Missouri chapters of the National Academy of Elder Law Attorneys (NAELA).  She is also a council member of the Kansas Women's Attorneys Association (KWAA) where she has previously served as Treasurer and Secretary.  Niki is licensed to practice in Kansas and Missouri. 
Niki currently lives in Overland Park, KS with her husband and son.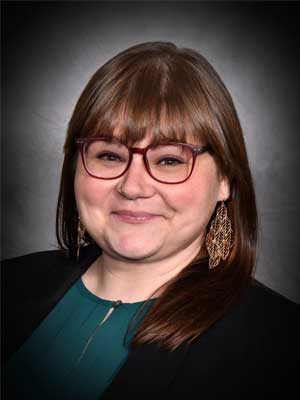 Mila Peterson
Mila Peterson joined Shepherd Elder Law Group in December 2020 as an Executive Assistant to our Managing Attorney. Mila was raised in and around Lawrence, KS. She is an experienced administrative assistant who has worked in various industries including real estate and bakeries. Mila is able to use her exemplary organizational skills in both her professional and personal lives including fun game nights with friends. She is a new homeowner residing in Overland Park with her husband, Peter where she enjoys hosting family and friends, live music, and keeping busy with home projects.​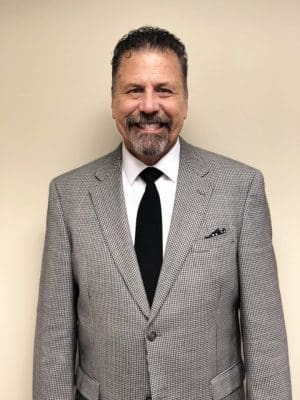 Michael Campbell
Michael joined SELG in 2017 as our Community Liaison Director and is our representative who graciously and adeptly maintains and fosters our firm's presence in the Senior Care community in Johnson County and surrounding areas of the KC metro. Born in South Bend, Indiana and raised in California, Michael has earned three Master's Degrees in the fields of Education and Theology. Most recently, Michael served as Hospice Chaplain in both Chicago and Kansas City. He has been married to his lovely wife, Vicki, for 10 years, and in their free time, they enjoy spending time at Table Rock Lake. Michael is also a skilled fisherman, chef, and maker of beer & wine. His love of people, especially the elderly, makes him a true blessing to our firm.​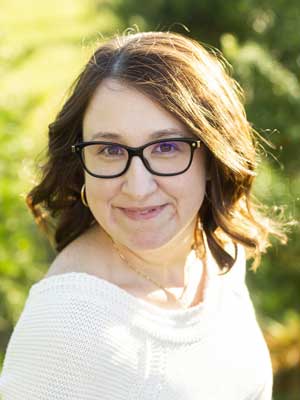 Jessica Niccoli
Legal Assistant
Jessica Niccoli joined our firm in January 2019 as a Legal Assistant. Born in Miami, Florida and raised in Overland Park, Kansas, she joined the United State Navy in 2001 and then in 2005 joined the United States Navy Reserves. Jessica obtains two degrees, Administrative Assistant with Legal Emphasis and Administrative Assistant with Medical Emphasis and is currently finishing her third degree, Associate of Arts with Emphasis in Paralegal. Jessica is a member of Heartland Paralegal Association. Ever since she was a candy striper at Shawnee Mission Medical Center, she enjoyed spending time with the elderly, helping and hearing their military stories, and that is the reason she joined the Navy. Jessica lives in Overland Park with her husband, Tony and three children, Elisabeth, Joseph and Julia. In her spare time, Jessica enjoys taking her dogs to the dog park, teaching kids to cook and spending time with family.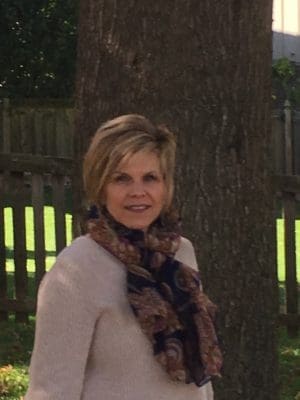 Sara Albright
Sara joined SELG in February, 2018 as a Community Education Liaison for the Northland with the goal of bringing awareness of our firm's presence in the Senior Care community. She predominantly serves Clay, Platte, and Ray counties. Sara has lived in the Northland for the past 35 years and grew up in rural, northern Missouri. She is a retired Family and Consumer Sciences teacher where she taught in the Liberty and the North Kansas City School Districts. She earned her Bachelor's degree in education at Northwest Missouri State University and a Master's Degree in Social Gerontology from the University of Central Missouri. She has a passion for working with the senior adult community. During her teaching career, she integrated intergenerational education with teens and senior adults. She also taught courses on healthy aging and the family life cycle. Her experience in education is also bringing awareness to the community of Special Needs and the protections that our firm provides this population. She has been married to her husband, Tom, for 29 years. They do not have children but have two fur babies that they dearly love. Sara also teaches five yoga classes a week, enjoys walking for fitness and an occasional game of Pickleball with her neighbors. She and her husband enjoy time with family and are the sole caregivers for her 95 year old mother. Sara loves her association with the firm and has a sincere desire to introduce the Northland community to the services that SELG provides.​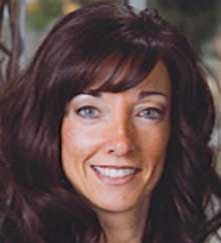 Grace Carrubba
Grace Carrubba is the Director of Marketing for Shepherd Elder Law. Grace has earned a Bachelor of Science degree from Pace University. Prior to joining Shepherd Elder Law, Grace worked in Marketing & Public Relations in New York City. Over the past several years, she has been a volunteer at a local nursing facility and now combines her passion to serve the elderly with her professional expertise.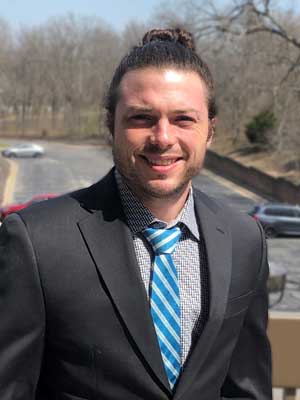 Jude Lane
Paralegal
Jude is originally from Northwest Arkansas. He got his undergraduate degree in Spanish and English as a Second Language, and has since spent his career in multiple nonprofit fields including emergency state care for children and youth, assisted living and direct care of adults with mental disabilities, and international empowerment and sustainability initiatives. He moved to Kansas City in the summer of 2017 and joined the team in March 2020 as a Legal Assistant. In his free time, Jude enjoys local live music, the outdoors, and volunteering with his local nonprofit community, Kansas City Oasis.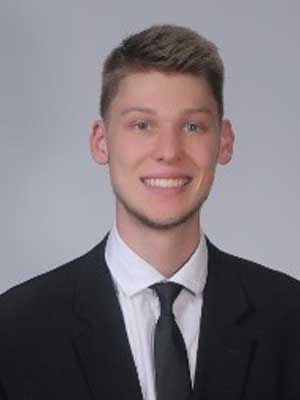 Tanner Morrison
Paralegal
Tanner Morrison is a Legal Assistant who joined Shepherd Elder Law in March of 2020. Tanner graduated from Doane University in 2019, located in Crete, Nebraska, where he played collegiate basketball, participated in the Hansen Leadership Program, and studied law, politics, and society. His interest in law began when he was young and was solidified after pursing his undergraduate degree. Tanner enjoys playing basketball, taking his dogs to the park, and riding his motorcycle.
Lindsay D'Agostino
Lindsay D'Agostino started with Shepherd Elder Law in November of 2017. Lindsay is a Kansas City native and graduated from the University of Kansas in 2011 with a Master's degree in Social Work. Prior to joining Shepherd Elder Law, she worked locally in a short-term rehabilitation facility. Lindsay has always had a passion for helping and providing support to those in need. When she's not in the office she enjoys spending time with her family, reading, practicing yoga and cheering on the Jayhawks, Chiefs and Royals.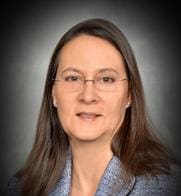 Christine Santamarina
Christine Santamarina is a paralegal at Shepherd Elder Law. She graduated from Florida International University in Miami, FL but has made Kansas City her home for the past 16 years. She enjoys helping people and mainly assists the attorneys in the areas of estate planning, probate, guardianship, and Medicaid planning.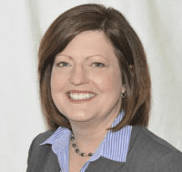 Marissa Wills
Marissa Wills is the Office Manager and a Senior Paralegal for  Shepherd Elder Law. Marissa graduated from Northern Illinois University in 1986 with a Bachelor of Science degree in Business. Before coming to Shepherd Elder Law, she was an operations analyst for a Fortune 500 corporation serving the legal community. Marissa has the first-hand experience as a caregiver for her own family and is dedicated to serving the needs of the elderly.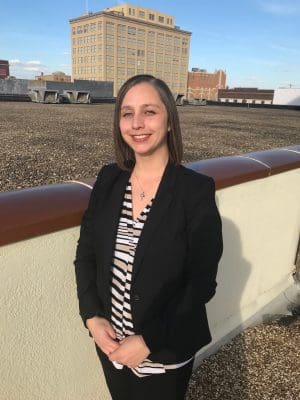 Andrea Colvin
Andrea joined the staff in our Hutchinson office in 2018 as a Legal Assistant. Raised in New Mexico, Andrea moved to Hutchinson, a place she has made home for her & her daughter. After earning an Associates degree in Applied Management & Small Business Marketing from Hutchinson Community College, she worked as both an office assistant and chiropractic assistant where she shared both her administrative skills as well as her commitment to caring for the wellness of others. Andrea has been a stay-at-home mom to her daughter and has lived in many different cities around the country. She loves all types of crafts and is talented at sewing and jewelry making.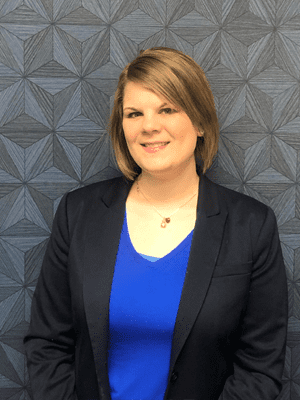 Erica Jones
Erica Jones joined our firm in January 2019 as a Receptionist in our Hutchinson office. Born and raised in Hutchinson, Erica married and moved to Texas where her husband was stationed in the US Army. Erica kept busy raising her 3 children and being an active volunteer with the military's Family Readiness Group. After 8 years, Erica was happy to return to her hometown.
As an advocate for her child with special needs, Erica was drawn to the work we do in helping those with special needs provide for care. In her spare time, she enjoys reading and being a youth leader at her church.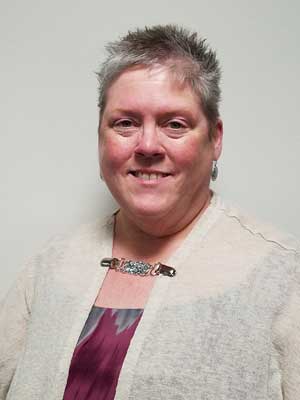 Cindy Wyckoff
Receptionist
Cindy Wyckoff joined the Shepherd Elder Law Overland Park, KS office in October 2018 as their Receptionist who likes to make you feel welcome and at home as soon as you walk through the door.
She is a native and was born/raised locally in the southern Johnson County Kansas town of Stilwell. As a daughter of a World War II veteran/Purple Heart recipient, Cindy has a special place and passion in her heart for veterans. She also enjoys working with elder clients because she learns so much from them when they share their stories and the history of their lives. Their stories and history are so important for us to learn because you have to know where we've been to get to where we are going in life. Cindy is married to her wonderful and supporting husband of 10 years as well as being a proud Mom of her grown son. In her spare time, she likes to spend time with family/friends, their two Corgis Sugar and Spice as well as go to the local Drive-In Theatre when in season. Cindy feels blessed to be a part of our firm.