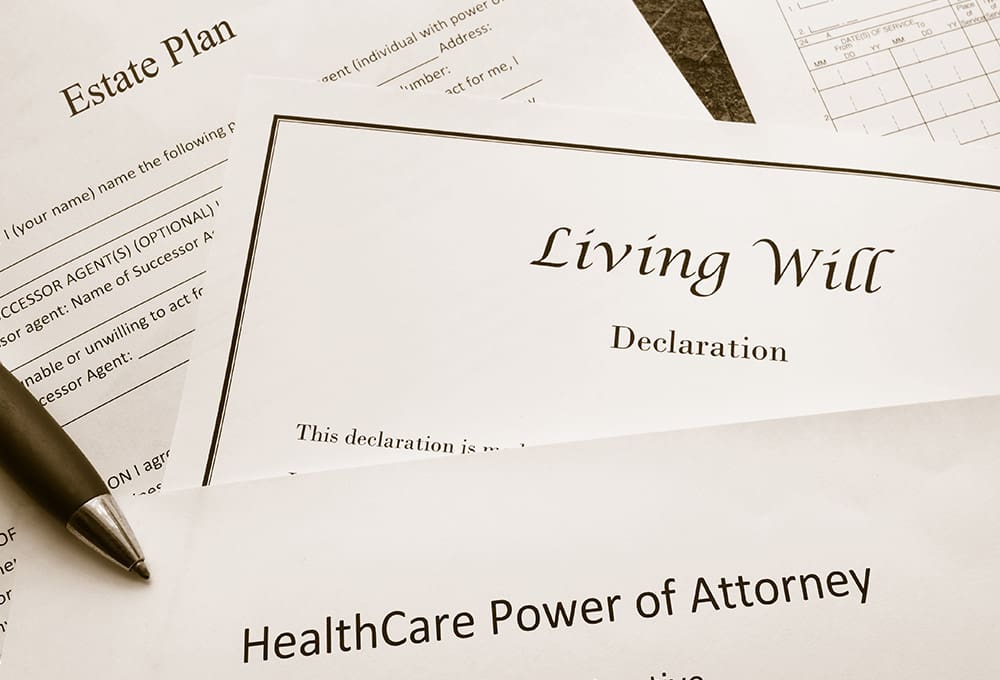 The world is not the same as it was just two short months ago. Covid-19 is leaving a deadly footprint. It's probably not comfortable to talk about end-of-life with your loved ones, especially during this Covid-19 tragedy, but it is best to do so. When decisions about end-of-life care are made ahead of time, you can be assured that your wishes will be known. In addition, you will provide your family with peace of mind. Imagine that you are doing your family a favor by removing the pressure from them by making your decision known in advance and by giving them the needed legal authority.
What is a Medical Directive?
A medical directive is known by different names in different states. It can be called an advance directive, a healthcare directive, a health care power of attorney with living will, healthcare proxy or a living will. The directive is a written statement of your end of life wishes. Specifically, your directive can grant your family the right to remove life support. It can also indicate that you do or do not wish to be resuscitated. A directive can say that you do or do not want to have a respirator or other artificial breathing.
How can you get a Medical Directive during Covid-19?
It is not too late to get a medical directive, and it's a good idea to do this now. Even though most of us are subject to a stay-at-home order, a majority of states have passed legislation or have an executive order to allow remote notarization. Here is a link to the current list of states that have taken emergency action to allow virtual signing of these critical legal documents.
https://www.naela.org/Web/About_Tab/Advocacy_and_Foundation/Advocacy/Electronic_Notary_Legislation.aspx?_zs=no42f1&_zl=CPBi6.
States set different requirements and some states require witnesses in addition to notaries. Missouri, for example, has an executive order in effect due to Covid-19 that allows for the medical directive to be signed through a video conference. You can work with your lawyer remotely via FaceTime, Zoom, GoTo Meeting, Teams or another virtual means to sign a medical directive.
Your advance directive goes into effect as soon as you sign it in front of the required witnesses or notary.
Make several copies of the completed document. Keep the original in an accessible place, and note on the photocopies where the originals are located. Do NOT put the originals in a safe deposit box. Give copies to your health care agent/proxy and the alternate individual, as well as your doctor.
Emergency responders cannot honor advance directives or living wills. If they are dispatched by a 911 call, they must perform their lifesaving duties.
One state will not necessarily honor the advance directive you filled out in another state. If you spend a lot of time in another state, it's a good idea to also fill out the advance directive specific to that state. You may have multiple directives – one for each state in which you spend time.
An advance directive remains in effect until you change it.
If you already have a medical directive, review it now to make sure it still represents your wishes.