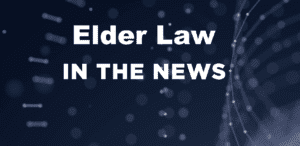 A Massachusetts land court rules that a Medicaid recipient's estate may not reform a deed to treat the recipient's property as though it was transferred before she died because the reformation would unfairly prejudice the right of the Medicaid agency to recover from her estate. Casey v. Papamechail (Mass. Land Ct., No. 18 MISC 000620 (GHP), June 1, 2021).
Mary Papamechail began receiving Medicaid benefits in 1998 and continued to receive them until her death. In 2003, she executed a deed that attempted to convey her property to her daughter while retaining a life estate for herself. However, the deed mistakenly described a different property.
After Ms. Papamechail died, her daughter, Carla Casey, asked the court to reform the deed nunc pro tunc, which would treat the property as though it had been conveyed in 2003. MassHealth, the Massachusetts Medicaid agency, opposed the reformation, arguing that this would unfairly affect MassHealth's right to recover Medicaid benefits from Ms. Papamechail's estate. Ms. Casey countered that MassHealth had notice of the deed because Ms. Papamechail listed the property as being a life estate. Both sides asked for summary judgment.
The Massachusetts Land Court denies summary judgment to Ms. Casey and grants summary judgment to MassHealth. According to the court, MassHealth did not have notice of the deed, but even if it had "it would be patently unreasonable for the court first to infer from the present record that notice of the conveyance was provided to MassHealth, and then to draw the subsequent conclusion as a matter of law that notice of the instrument fully counterbalances the clear prejudice MassHealth will experience." The court rules that the court may reform the deed, but "that any reformation will not avoid MassHealth's claim against the estate."
For the full text of this decision, go to: https://cdn.elderlawanswers.com/common/uploads/documents/18327-Casey.docx