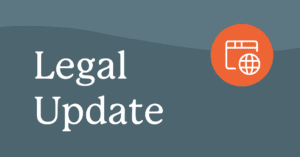 The Biden Administration has directed federal agencies to improve access to high-quality, affordable long-term care for seniors, people with disabilities, and veterans. Citing a 40 percent increase in the cost of long-term care over the past decade, the President signed an executive order in April 2023, which also includes improvements for child care and preschool.
The order's purpose is to improve the health of the overall economy, as millions of workers reduce their hours or drop out of the workforce entirely to care for aging and disabled loved ones. The Boston Consulting Group calls this the "$290 billion care crisis," reflecting the annual drop in gross domestic product that would result starting in 2030 if this problem is not solved.
Another factor weighing on the long-term care system is the increase in longevity. According to Harvard Medical School, the average American lived to be 47 in 1900. That number increased to 79 in 2019, although it has since dropped to 76 due to COVID-19 and drug overdoses.
In his order, the president directed federal agencies like the Veterans Administration and the Department of Health and Human Services to take actions that include the following:
Identify grants to support long-term care services for the family members of people working on federal projects
Consider requiring companies that seek federal job-creation funds to expand access to care for their employees
Expand veterans' access to home-based care by giving them a budget to hire care workers, which can include family members
Bolster regulations that will improve the quality of home-care jobs
Provide respite care for those who work with dementia patients and mental health support for family caregivers, which number over 65 million
While almost 2 million health care jobs are open, the pay is often too low to attract and retain workers, with the retail and hospitality industries competing for the same pool of employees.
"We're going to do everything we can to increase access to care and support care workers and family caregivers," said Susan Rice, the director of the White House Domestic Policy Council.