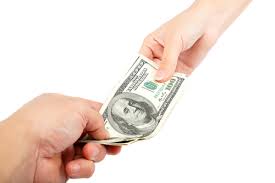 An Illinois appeals court holds that the state properly imposed a penalty period on a Medicaid applicant who transferred assets to his wife in a divorce settlement. Perlstein v. Dimas (Ill. Ct. App., 1stDist., No. 2017 CH 11119, June 7, 2019).
Four months after entering a nursing home, Harold Perlstein received a divorce from his wife. The marriage settlement agreement (MSA) allowed Mr. Perlstein to keep his pension payments, but required him to give his wife cash and annuities as well as some property. When Mr. Perlstein applied for Medicaid, the state approved the application, but imposed a penalty period based on the transfers to his wife in the MSA.
Mr. Perlstein appealed, arguing that the state Medicaid regulations are too vague because they do not address how to evaluate whether a transfer of asset under an MSA was for less than market value. He also argued that federal law providing that a Medicaid applicant cannot be penalized for support payments pursuant to court order conflicted with the state's decision. The state upheld the penalty with some revisions and a trial court affirmed. Mr. Perlstein appealed.
The Illinois Appellate Court affirms, holding that the state properly imposed a penalty period on Mr. Perlstein. The court finds that regulations are not vague because it is "clear that the Medicaid penalty applies to all transfers of assets for less than fair market value within the look-back period, which would necessarily also include transfers of assets made pursuant to a dissolution judgment/MSA." The court also rules that "the transfers at issue were not support payments made pursuant to court order, but rather they were made as part of the agreed division of property under the MSA."
For the full text of this decision, go to: http://www.illinoiscourts.gov/R23_Orders/AppellateCourt/2019/1stDistrict/1181538_R23.pdf