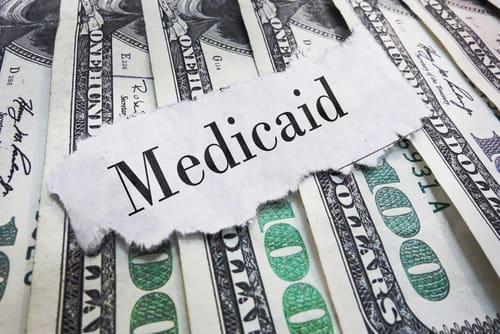 A New Jersey appeals court upholds a Medicaid penalty period against a nursing home resident who transferred money to home health care aides because the resident didn't have a written contract and didn't prove that the rates paid were for fair market value. D.Z. v. Ocean County Board of Social Services (N.J. Super. Ct., App. Div., No. A-5962-17T3, June 23, 2020).
Nursing home resident, D.Z., applied for Medicaid benefits. The Medicaid agency imposed a penalty period, finding that D.Z. transferred $210,579.16 during the look-back period. D.Z. appealed the penalty period, arguing that some of the transfers were made to aides who assisted D.Z. D.Z. paid the aides with checks written out to "cash" with the aide's name in the memo line. D.Z. did not have a written agreement with the aides.
The administrative law judge (ALJ) determined that D.Z. had proved she paid the aides for home health care and reduced the penalty period. The Medicaid agency reversed the ALJ's decision, finding D.Z. failed to establish the type of services provided to her and whether the aides she hired were properly licensed to receive the rate of compensation. D.Z. appealed.
The New Jersey Superior Court, Appellate Division, affirms, holding that the penalty period was appropriate. The court rules that while a written contract is not required to make a transfer exempt from the transfer penalty, "the absence of a contract and proof of licensing here significantly hindered the agency's ability to determine the services D.Z. received, the rate she paid for those services, and whether that rate was warranted by the aides' skill level and training."
For the full text of this decision, go to: https://njcourts.gov/attorneys/assets/opinions/appellate/unpublished/a5962-17.pdf?c=Iv2