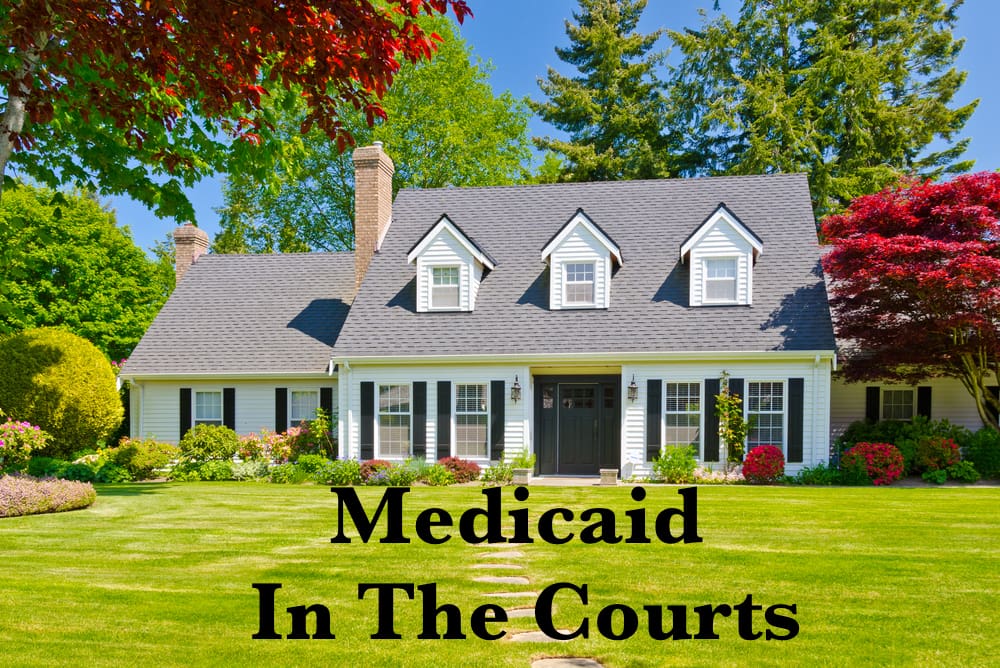 A New Jersey appeals court holds that a Medicaid applicant's transfer of her interest in her house to her son qualifies for the caretaker child exemption even though the son worked outside the home and hired aides to help care for his mother. A.M. v. Monmouth County Board of Social Services (N.J. Super. Ct., App. Div., No. A-5105-18, March 11, 2021.
A.M. lived with his mother, M.M., and worked as a teacher. M.M. transferred two-thirds of her interest in her home to A.M. and her daughter while retaining the remaining one-third interest. When M.M. was diagnosed with Alzheimer's disease, A.M. arranged for caregivers to assist him with providing care for M.M. while he was at work and paid the aides from M.M.'s funds. M.M. transferred her one-third interest in her house to him. M.M. eventually entered a nursing home and applied for Medicaid. A doctor's report stated that without A.M.'s care, she would have entered the nursing home sooner. The Medicaid agency imposed a penalty period based on M.M.'s transfer of her one-third interest to A.M.
A.M. requested a hearing, arguing that the transfer was exempt under the caretaker child exemption. An administrative law judge (ALJ) found that the care A.M. provided his mother went beyond the personal support a child is expected to provide and approved the exemption. The Medicaid agency reversed the ALJ's decision, concluding that because A.M. had aides provide care for his mother and paid for the care out of M.M.'s funds, the transfer was not exempt. A.M. appealed.
The New Jersey Superior Court, Appellate Division, reverses, holding that the transfer is exempt under the caretaker child exemption, ruling that there is nothing in the law preventing a caretaker child from working outside of the home or hiring aides to assist with caregiving. The court determines there was ample evidence that before and after work, A.M. provided care beyond that normally expected of a child. According to the court, the "intent of the regulation – to encourage children to make the necessary arrangements to care for a parent in their home to avoid the public expense of institutionalization – would not be furthered by a requirement that the child caregiver work only a limited number of hours outside the home or earn no more than a particular income."
For the full text of this decision, go to: https://www.njcourts.gov/attorneys/assets/opinions/appellate/published/a5105-18.pdf?c=mU1