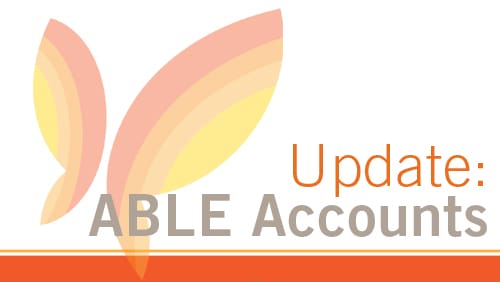 Hopefully the states of Kansas and Missouri will follow the lead of NY. There are many instances where parents/guardians of those with special needs must open an ABLE account to ensure care for their loved one.
A New York court lifts restraints on the parent-guardians of an adult daughter with special needs, allowing them to establish an ABLE account and transfer assets on her behalf. In re A.B.D. (N.Y. Surr. Ct., 2016-388351/A, June 13, 2019).
A.B.D. and K.A.A. are the parents and co-guardians of L.J.A, a developmentally disabled adult. L.J.A. was participating in a paid internship through the New York Office for Persons with Developmental Disabilities (OPWDD), earning wages that might jeopardize her eligibility for government benefits. There was hope that the internship would lead to future paid employment.
L.J.A.'s parents petitioned the court to lift restraints on their guardianship and to authorize them to establish a 529A account under the New York ABLE Act, into which they would deposit her earned income.
The Surrogate's Court, Nassau County, New York grants the petition and allows the ABLE account to be established. The court cites the legislative purpose of the ABLE Act, which is to encourage and assist individuals and families in saving funds to support individuals with disabilities — supplementing, but not supplanting, benefits from existing sources. The court then tracks the law and notes that L.J.A.'s  disability occurred prior to her reaching age 26 and that the amount contributed to the account must not exceed either the federal annual gift tax exclusion, or the lesser of the beneficiary's gross income for the year or the poverty line for a one-person household. The court also notes that the account will be subject to Medicaid payback. The court orders a copy of the account be filed with the court.
To read the court's full opinion, click here.